---
本文
Pipitto! Aichi
ページID:0327524
掲載日:2021年3月31日更新
印刷ページ表示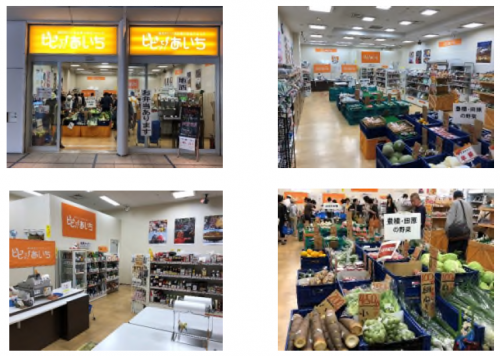 Aichi Prefecture's antenna shop
This shop discovers excellent specialties from areas in Aichi Prefecture (Nagoya, Higashi-Owari, Nishi-Owari, Chita, Higashi-Mikawa, Nishi-Mikawa, and Toyota), and offers them through over-the-counter sales.
They deal in commodities such as fresh vegetables from areas in the prefecture as well as various processed items (such as fish, meat, sweets, seasonings, drinks, dried food, tsukudani [a preserved food boiled down in sweetened soy sauce], rice, tsukemono [Japanese pickles], local sake, and daily foods). Equipped with a travel brochure section, the shop also conveys tourist information.
Also, the shop periodically holds shop-front events and in-shop planning and sales in order to continually revitalize itself and to advertise Aichi's excellent specialties.
Product lineup
1.Dried Sardines 540yen /Production area:Minamichita
Sardines were one of the most commonly eaten foods in households in old Japan. These small dried sardines taste good when eaten as they are, although it is more common to use them to make soup stock. Very healthy as they are rich in calcium.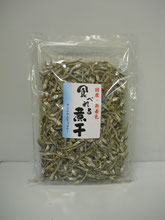 2.Grilled Whole Squid 750yen /Production area:Nishio
A savory snack made of grilled squid that has been cut open and sprinkled with flavorful seasonings including cayenne pepper powder. This soft-textured snack goes well with beer and sake.
3.Fried Octopus 540yen /Production area:Nishio
A savory snack of grilled and fried octopus with a nicely chewy texture. It goes well with beer and sake.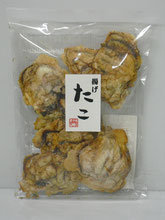 4.Aiya's Matcha Green Tea Candy 324yen /Production area:Nishio
Candies made only from matcha green tea, sugar and starch syrup. They are mildly sweet and have a rustic flavor which make many Japanese nostalgic. Suitable as a tea time snack, treat, small gift, or souvenir.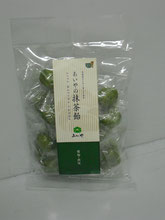 5.Nishio's Matcha Green Tea Papiro 540yen /Production area:Anjo
Rolled rice crackers with abundant matcha cream inside. This bite-sized sweet snack is suitable as a small gift.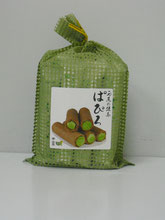 6.Green Papayas 70yen/100g /Production area:Inazawa
Green papayas from Inazawa Fruits Farm. Green papayas are not only healthy but also versatile cooking ingredients for various dishes such as pickles, sautéed pork, curry, and pot-au-fou.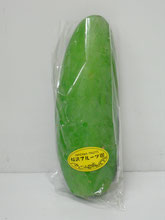 7.Ohinata Aichi Gamagori Mandarin Orange Cookies 680yen /Production area:Toyohashi
Cookies with refreshing flavor made from the powder of the Gamagori Mandarin Orange, one of the specialty products of Aichi Prefecture.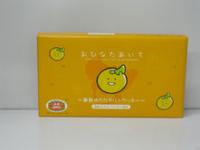 8.Laver from Himaka Island  410yen /Production area:Minamichita
Laver from Himaka Island (Minami-chita-cho) goes well with both hot rice and sake.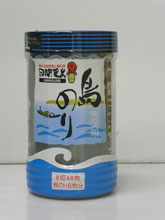 9.Laver with Golden Sesame 486yen /Production area:Nagoya
A fine food with well-balanced flavor based on roasted laver from Aichi Prefecture, sprinkled with aromatic golden sesame seeds and salt from Ako.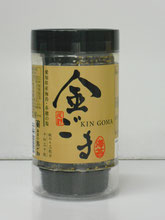 10.Boiled Wing of Nagoya Cochin 1,080yen /Production area:Oharu
Boiled chicken wings of Nagoya Cochin, with soft texture and rich taste of sweetish soy sauce.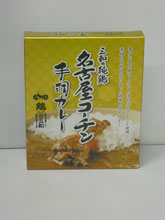 11.Pre-packaged Mix for Chicken Rice of Nagoya Cochin 800yen /Production area:Oharu
Pre-packaged mix to make Japanese chicken rice using Nagoya Cochin.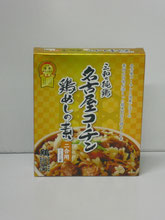 12.Gamagori Udon  880yen /Production area:Gamagori
A package of ready-made udon that includes noodles using "Kinuakari," a wheat variety from Aichi, as well as local specialty products such as asari clams, wakame seaweed, and sesame oil.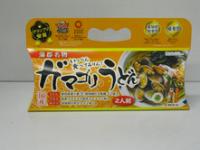 13.Matcha Green Tea  Production area:Nishio
Matcha green tea from Nishio City, one of the most famous matcha production areas in Japan. An excellent souvenir for your own daily use as well as to give your friends as a specialty of Aichi.
Matcha Green Tea (Matsu)  1,800yen

Matcha Green Tea (Take)  1,300yen

Matcha Green Tea (Ume)  1,000yen

14.Kira Tea Production area:Nishio
・Gyokuro 1,210yen
 High-end green tea with unique sweetness and flavor.
・Tokujo Sencha 1,210yen
 Sencha is the most consumed green tea in Japan. This is the best quality sencha, with well-balanced aroma, sweetness, astringency and bitterness.
・Kabuse-cha 585yen
 Mild-taste green tea with less astringency. You can drink it more casually than with gyokuro; it also has a richer taste than sencha.
Information