Industrial Capital
of Japan
Aichi boasts the second largest GDP in Japan after Tokyo, and the largest annual value of manufactured goods shipments in the nation for every year since 1977. This section introduces industries in Aichi.
Industrial Data
Aichi is strongly characterized by the manufacturing industry. The detailed industry structure shows that manufacturing accounts for 34.5% of the prefectural GDP.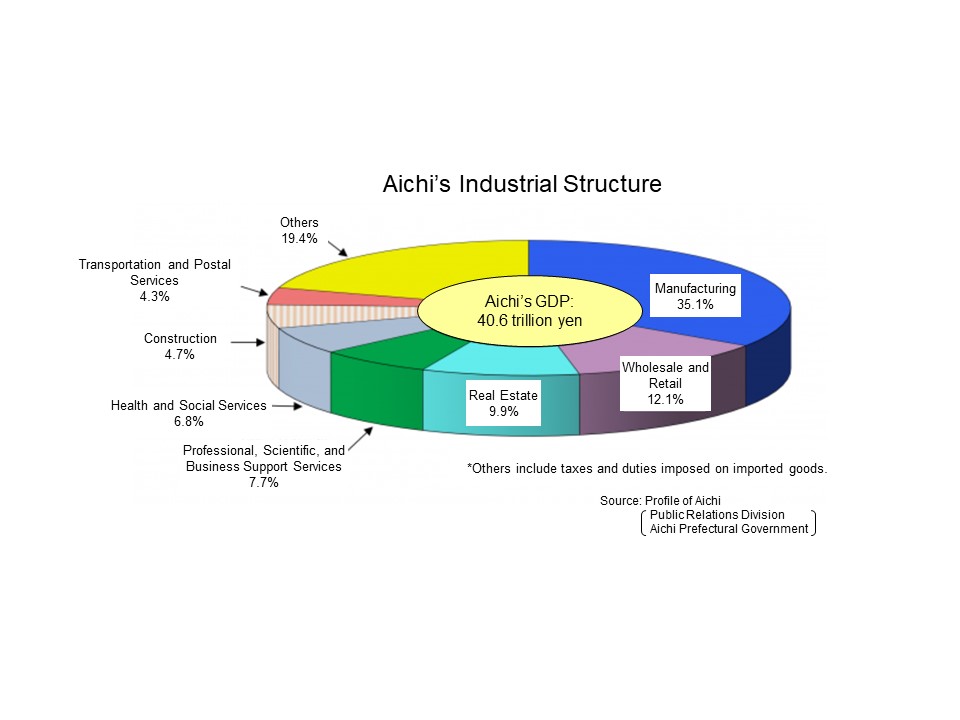 The annual value of manufactured goods shipments from Aichi has been the highest in Japan for every year since 1977. According to the Survey Results on Factory Location Trends in 2021, Aichi ranked first in the nation with 60 factories and fifth in the nation with 67.5 hectares in terms of factory area, indicating a continued high level of willingness to locate factories in Aichi.
Aichi's exports are 16 trillion yen, also ranking first in Japan. While Japan's overall trade balance is in deficit, Aichi has a trade balance surplus of approximately 9 trillion yen. Aichi boasts top national market share in 10 of the 24 manufacturing industries, including transportation machinery and equipment, which boasts a 40% share of the national market. Aichi leads the Japanese economy in the manufacturing industry.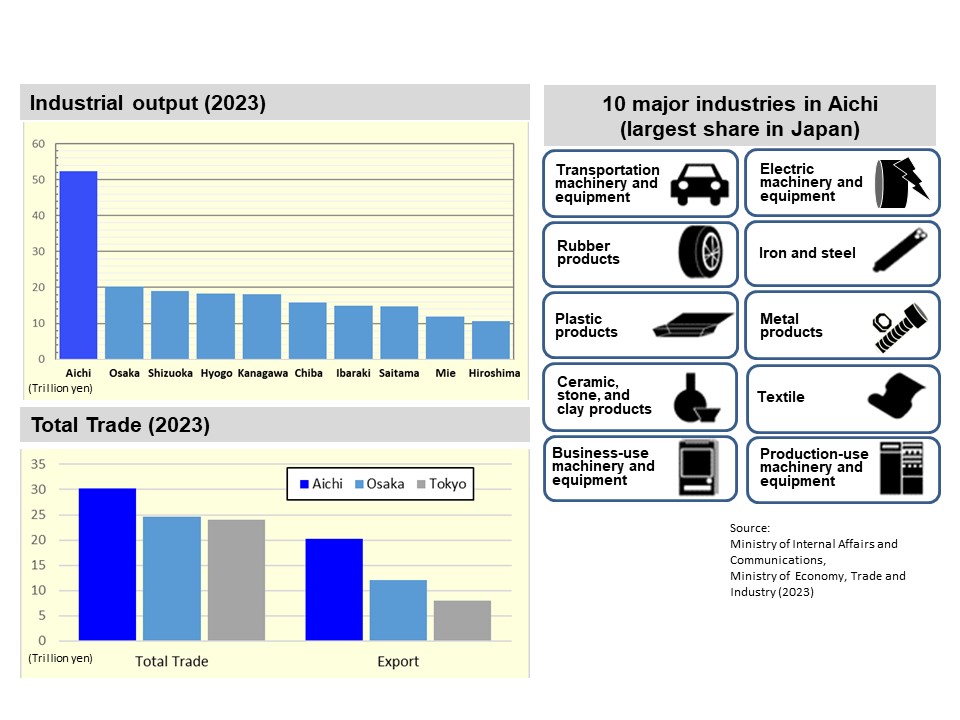 Automotive Industry
Aichi is home to Japan's largest automotive cluster in Japan, with Toyota Motor Corporation and other automotive related companies such as Toyota Industries Corporation, AISIN CORPORATION, DENSO CORPORATION, and TOYOTA BOSHOKU CORPORATION.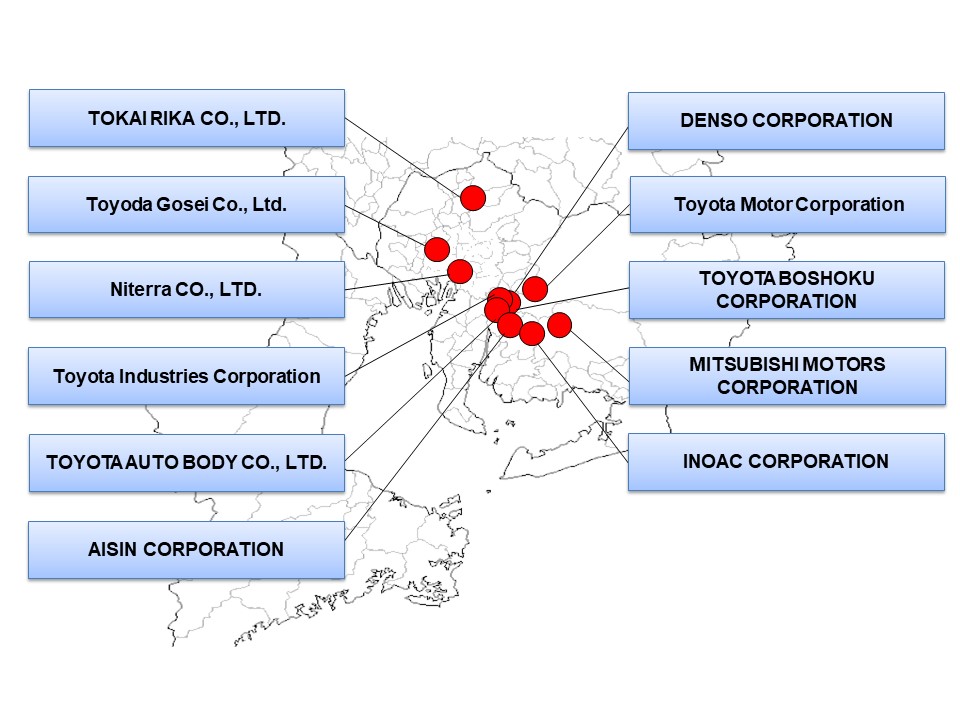 Robotic Industry
The robot manufacturing industry in Aichi boasts one of the highest concentrations in Japan in terms of annual value of manufactured goods shipments, number of establishments, and number of employees. In addition to the development and manufacturing bases of major robotics manufacturers, many universities and other research institutes are located in the prefecture. Aichi has also established the "Aichi Robot Industry Cluster Promotion Council" to promote the development and diffusion of robotics, with the aim of growing the robotics industry.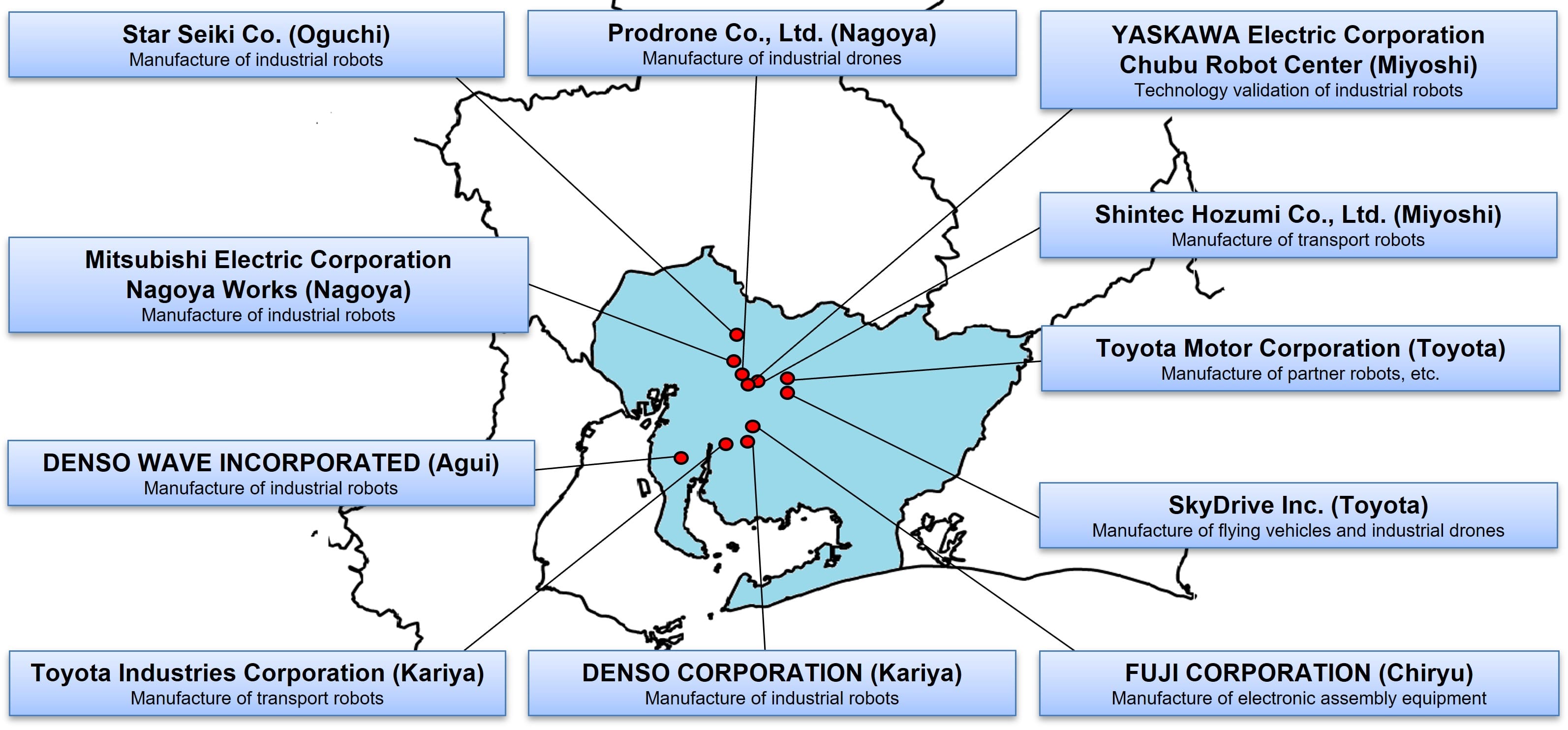 Aerospace Industry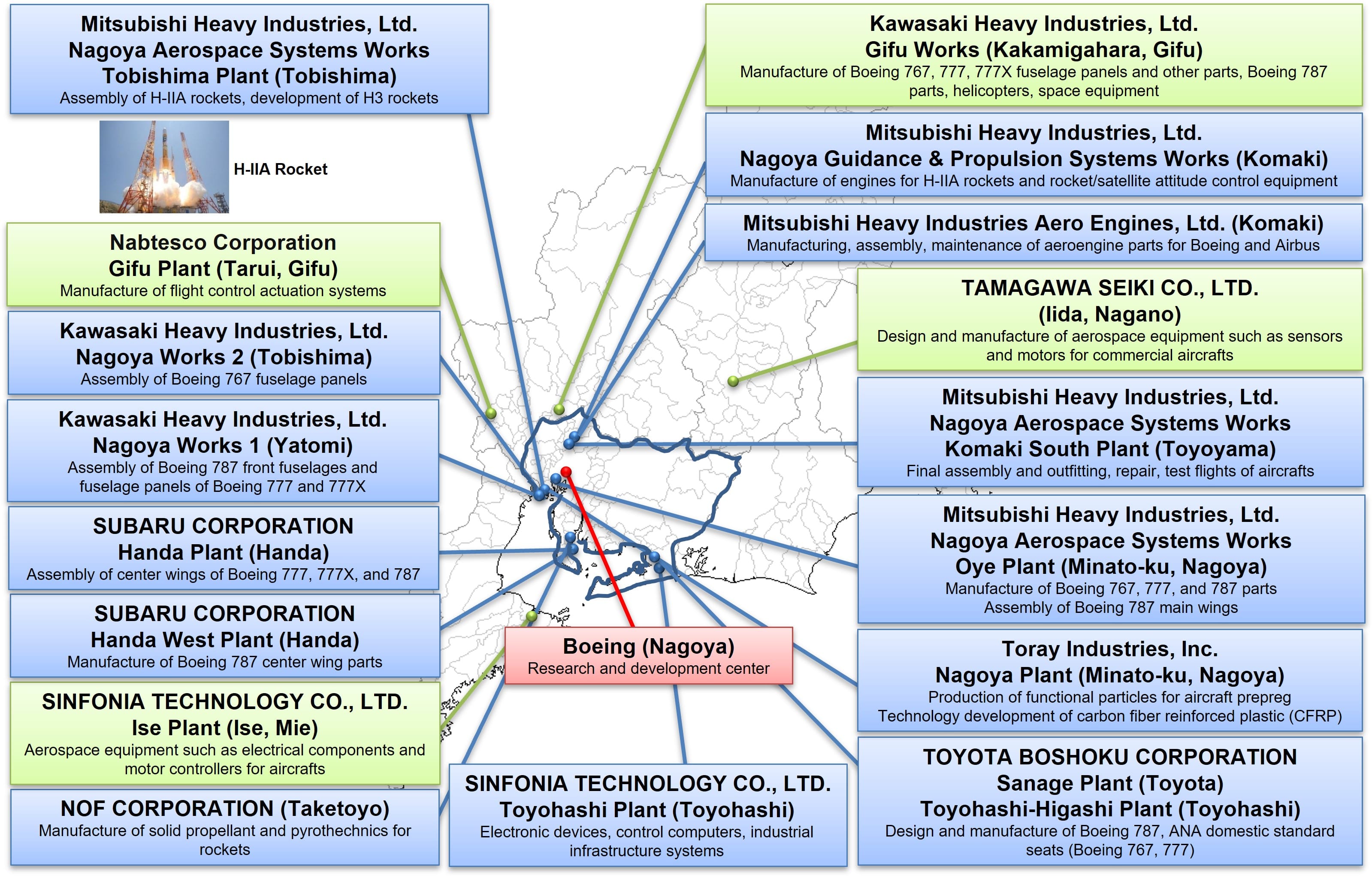 Aichi is located in the central Japan region, which is a major production center for the aerospace industry. It manufactures about 50% of the aircraft and aircraft-related components made in Japan. The Aichi Prefectural Government takes full advantage of the incentive programs of "The Special Zone to Create Asia's No.1 Aerospace Industrial Cluster," which is designated as one of the Comprehensive Special Zones for International Competitiveness. The Aichi Prefectural Government promotes R&D, development of market and human resources through industrial-academic-governmental cooperation.
Startups
Aiming to foster innovation by forming a unique startup ecosystem that leverages its cluster of manufacturing industries, the Aichi Prefectural Government is focusing on supporting the establishment, growth, and business expansion of startups, as well as attracting startups from outside Aichi. To this end, Japan's largest startup support center, "STATION Ai," is scheduled to open in October 2024, built and to be operated by a special purpose company established by Softbank. Prior to the opening of STATION Ai, "PRE-STATION Ai" has started its operation as an incubation facility, which has already supported more than 150 startups. It attracts a wide range of overseas startups to Aichi, so please feel free to contact us.
Together with the Hamamatsu region, the Aichi-Nagoya region was selected as a startup ecosystem hub by the Cabinet Office in July 2020, in cooperation with the business community, universities, and local governments. The aim is for the two regions to form a world-class global startup ecosystem by leveraging their common industrial base and close inter-regional ties to work together with a common vision to foster innovation, and incubate startups, synergizing in an integrated manner.
Total floor area: 23,000㎡
Number of users:1,000 startups
Facility Details:

Offices for startups, partner companies, and overseas startup institutions
Accommodation, fitness gym
Exhibition space, tech lab, childcare facility, event spaces, meeting rooms, café and restaurant, convenience store
Furthermore, the Aichi Prefectural Government is implementing startup support programs in collaboration with the University of Texas at Austin, TUS Holdings (Tsinghua University), and other institutions leading global innovation.